Rembrandt was ten years old when he went to the Latin School, which he attended from 1616 to 1620. The forerunner of today's grammar school, the Latin School provided preparatory training for university. Conversations and lessons were held exclusively in Latin. It was here that Rembrandt also first learned to sketch. He studied drawing with Henricus Rieverlinck, his first art teacher.

 
Get a portrait sketch!
Unfortunately the beautiful building is closed to visitors. But you can still get your portrait sketched by Rembrandt van Rijn himself, because if you look in through the ground-floor window of the 'Young Rembrandt School' you will see the brush strokes appear on the canvas, as if by magic. How cool is that! If you have had a Rembrandt sketch made, look for the date in the agenda below and download the sketch the next day! 
The Young Rembrandt School is one of the stops on the Rembrandt Route and is located at Lokhorststraat 16 in Leiden.
Address
Lokhorstraat 16
2311 TA Leiden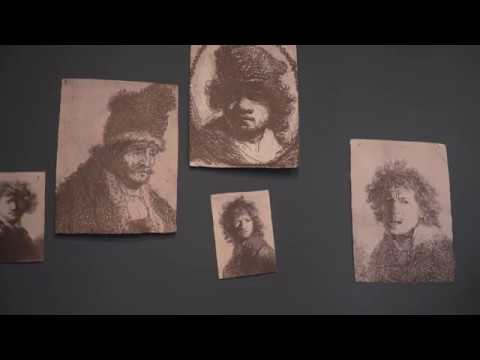 Opening hours
Summer period between 9 a.m. - 8 p.m.
Winter period between 9 a.m. - 5 p.m.



The periods are linked to the winter time and daylight saving time
Daylight saving time runs from the last Sunday in March and ends the last Sunday in October.
Winter time runs from the last Sunday in October and ends on the last Sunday in March.